"Best foods for weight gaining"
Yes, here came times when body positivity takes the throne and everyone starts to worry about not being zero size, but healthy!
You not gonna believe it, but little bit extra weight can make you much healthier, happy and in shape! But you don't want to put your body unhealthy things in order to gain weight. No, you don't need that! There is much healthier alternatives and delicious too! Let's look at them!
Milk
there are so much alternatives for milk : almond milk, soya milk, low-fat milk… but nothing is can beat regular, whole milk! It contains fat, proteins and lots of minerals and vitamins! You know, in some countries being little bit chubby is sign of beauty. So, people intent to gain weight dirking camel milk for litrs! Of course, you don't need to go that far. But a or two glass of milk a day can make wonders.
Nut and nut butters
Nuts are natural source of energy. You can have them fresh, or dried. Have lots of vitamins and healthy oils.
Most nut butters can be eaten on toast, or just plain. You even can cook your meal with nut oil. Some of nut oils have much higher burning resistense than regular cooking oils. It makes it much healthier choice for cooking, especially frying. Also, you can use nuts and nut butter in salads! Healthy and delicious!
Meat
Nowadays everyone starting realize that "meat is bad" is a myth! Of course, we are not talking about fermented, processed meat here. We are talking farm grown, butcher cut real meat! Red meat rich which proteins and amino acids. Next time go to your local butcher and ask for oily red meat cuts. Healthy can't be more delicious!

Tofu
If you ethically not eating meat, Tofu can be good alternative. In popular opinion Tofu is "diet" food and used for losing fat. But Tofu rich with proteins and amino acids. It can help to gain weight too! You can have them in salads, soups or grilled. Easy to make and there are many delicious tofu recipes! Google it one and start to make yourself delicious healthy meal to gain weight.
Eggs
Egg can be eaten in many ways: scrambled, sunny side up, poached, boiled and etc. But if you planning to gain weight, prefer eggs white. Eggs white have much more proteins and healthy nutritions. And it is easy to make! No need hustle.
Protein shakes.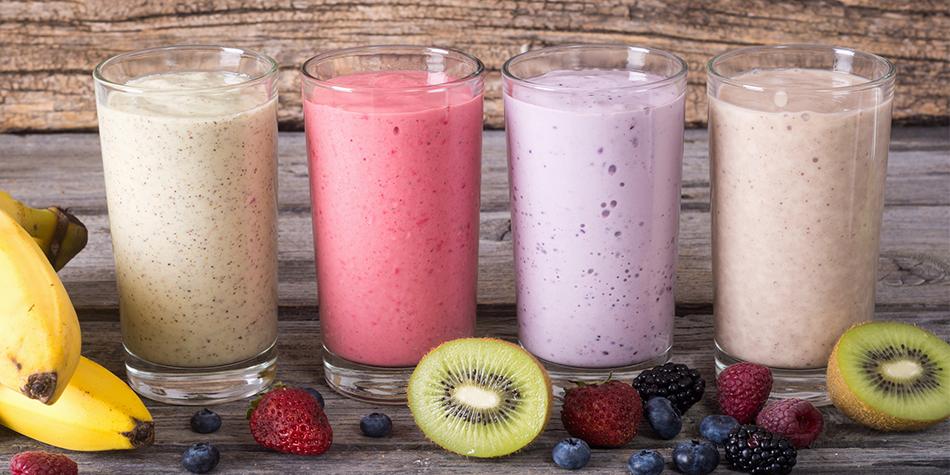 There is so much different types of protein shakes on the market. But if you want to stay healthy and eat healthy, make yourself at home! It is easy, healthy, fresh and most importantly, customizable. Here is just one fresh and delicious protein shake recipe :
Yogurt (1-2 cups)
Fresh or dried fruit.
Nuts, seeds,
Honey,
Granola or coconut flakes.
These could be mixed together and enjoy. You can choose your favorite fruits and nuts. But don't forget, yogurt should be full fat. One big glass of homemade protein shake will help you gain weight quickly. Bon appetite!
7. Rice.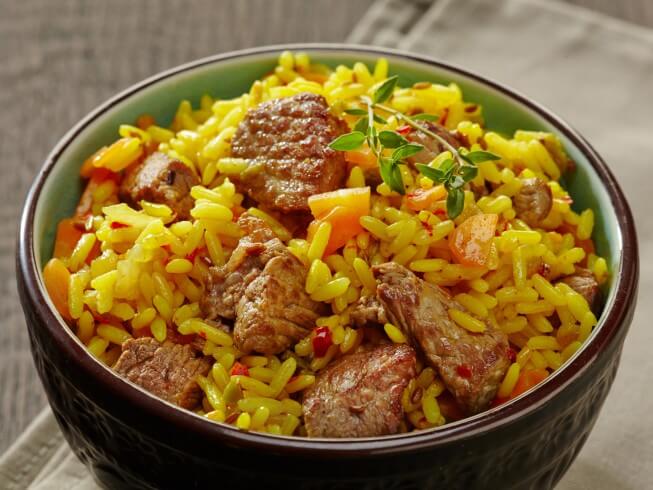 Rice is good alternative for carbs. It is healthier than white bread and good for your digest system! And you shouldn't just eat plain rice. You can eat rice with hot meals, soups and meat! Also, there is many different rice types, so you won't get bored! You can find various pilaf recipes on the internet. And the best part, rice meals good for making to go lunch. What else do you need?.
8. Salmon and other oily fish.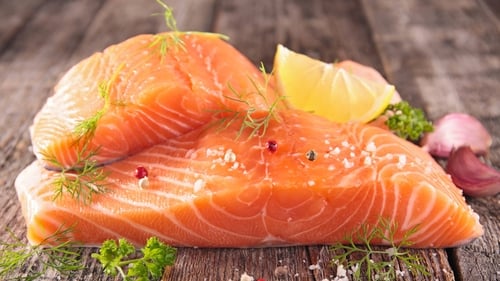 Fish should be in our menu no matter what. But when it comes to health gain weight, fish is the best! Especially fish oil rich with amino acids, Omega 3 and Omega 6 - good for your brain! You can have them grilled, or sautéed. Make sure to not to burn or over cook fish.