Home remedies for Cold
Being cold or getting flu in this season very common. No need to bother your doctor for mild simptoms like nausea, sore throat and coughing. You can make your own medicine at home! Only need few ingredients.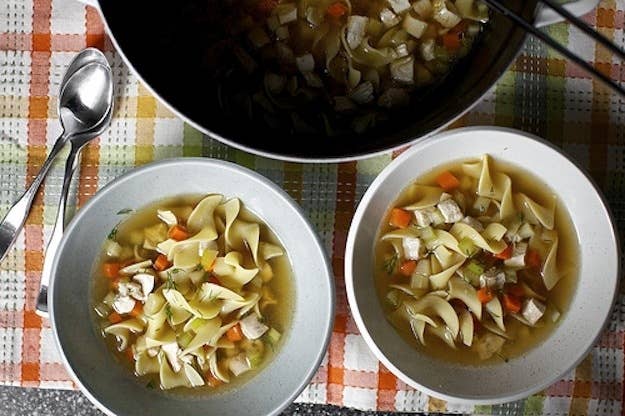 Chicken soup
Old, but gold one. One bowl of hot chicken noodle soup can treat anything! Don't forget to add some carrot and greens for extra taste!
Lemon tea
Drinking lots of fluids is essential fot treating cold. And just few drops of lemon juice to your tea or glass of water, can change the game. Even you feel fine, drink your tea with lemon - it is good source of vitamin C.
Cornelian cherry jam
Cornelian cherre is rich with vitamins. This little bit savory, bright red fruits are best for making jam. Now you can have all those deliciousness and cure in every season! Just add one table spoon Cornelian cherry jam to your tea or hot water - no coughing or nausea!

Turmeric and milk
This old recipe is here for ages and still works! But for be more sure, just add few cardamom. If you not here for that spicy, just add little bit honey - we won't tell anybody, promise!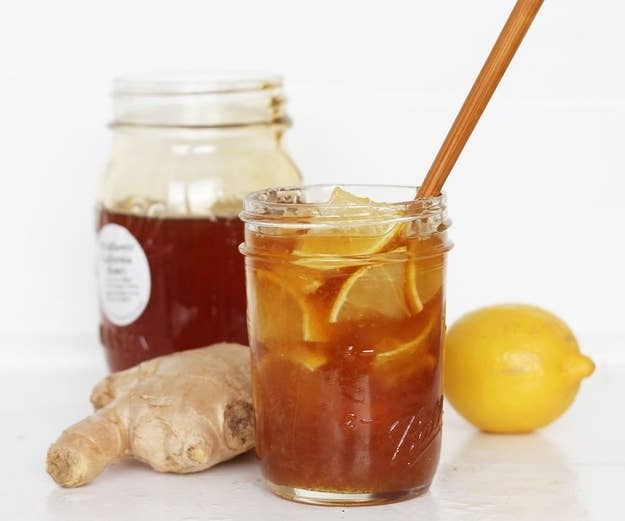 Honey, lemon and ginger.
Just like mom used to make! Recipe is easy: cut a lemon to quarter, put in a small jar, add some slices of ginger (more is better!) and fill it with raw honey. Just set it for few days and now your medicine is ready! You can just eat one teaspoon a day or miw it with hot water - it is your choice.

Carrot juice
Maybe carrot not the first on the list when you think about fighting with cold, but you definitely should consider it! A glass of fresh carrot juice can give that energy boost that you needed most!
Salt water.
No, no, you shouldn't drink that one. Do gargle one or two time a day with salt water. It will treat your sore throat and help with that coughing. Simple and powerful.
Luke-warm water
Nothing is better than water. Warm water will help your throat and give you fluids that you lose with that nose dripping and sweating! Drink as much as you can!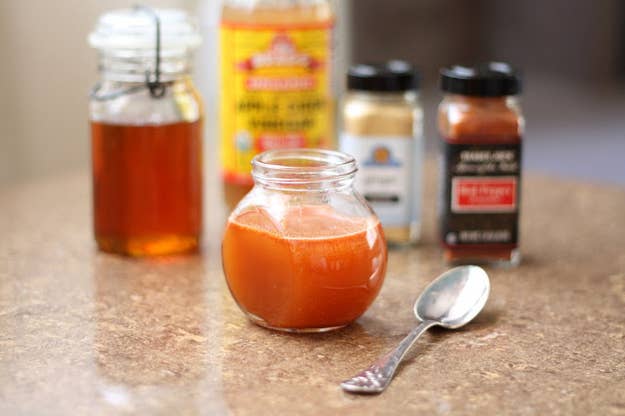 Spicy!

Syrups can help with your throat, but more natural is always better. You can make your own spicy syrop for your family. It is easy to make. You just need:
2 tablespoons apple cider vinegar
2 tablespoons honey
2 tablespoons water
1/4 teaspoon cayenne pepper
1/4 teaspoon ground ginger
Put all them in a jar, shake it well and keep in room temperature or for longer use in fridge. Just shake well before every use.