"Tips for decorating kids room"
Kids are amazing! They have unlimited imagination, endless questions and can be sassy as drama queen! That's why it is little bit tricky to decorate kids room. Here are few tips from us to how to decorate your little angels' room:
Let Picasso do their thing
No matter what style did you choose for their room, let kids have something from their hands in their room. Maybe, finger painting? Why not?! It will look cute and they definitely would appreciate it if you hang their last masterpiece on the wall.
The Second most cute thing - animal cushions!
Animal shaped cushions are the best! İt is not only cute, but also customizable too! If your little princess loves dinosaurs, get her one! Or maybe your little prince adores bunnies - get two! One for him and another for yourself - admit it, you want it!
Safe and stylish!
Wooden bed frames can be really helpful. They are safe, preventing kids falling from bed and looks very elegant. You can change colors by safe painting or just cover them with fabric. There are many choices and stiles.
Twinkle twinkle little stars…
Most kids are afraid of darkness. Then why not help them overcome their fear in stylish way? String LED lights are the best for this! You just need two batteries and ypur precious will sleep tight for all night!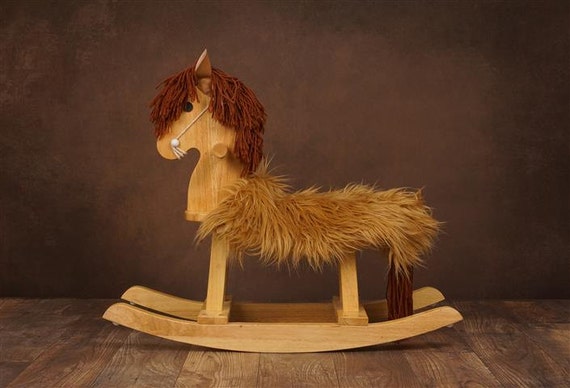 For little cowbiys and cowgirls!
Let's admit it, kids doesn't like to sit. We can't blame them, they have too much energy to just sit down and stay still. A ride-on animal toy can be good exercise for them and wonderful decoration item! You can buy new, soft one, or just recycle your old ride-on animal. Your kid will love it anyway!
Even you will want to sit on this daybed
This cute daybed is what your kids room need to rock! It is useful. At days, your kids friends can use it as sofa and when you guys have little sleepover, ta da, there is a whole extra bed! Also, you can decorate this daybed with animal shaped cushions!
Make it they playground.
Swings my not be the first choice as decoration, but think again! It looks good and your kid definitely will enjoy it. Imagine, even after 20 years they would tell stories to their friend how they had swing in their your room and how was their parents cool. Why not? Lets be bold and cool parents.
Their little secret world

Every kid has their secret world. So magical and magnificent! A canopy bed would be best for their imagination! They can pretend it is a castle, or magic land! And all you need few extra wood and mash canopy - you even can do it yourself!