Unusual lighting ideas for living room.
We all know that old saying: an unusual lamp can make your home a modern miracle… Okay, maybe these not exactly what did they say, but probably was close enough.
Living room is not for family, also for quest and we all looove impress them! Here is the 10 unusual lighting ideas for your living room:
Less electric bill - alcove Led light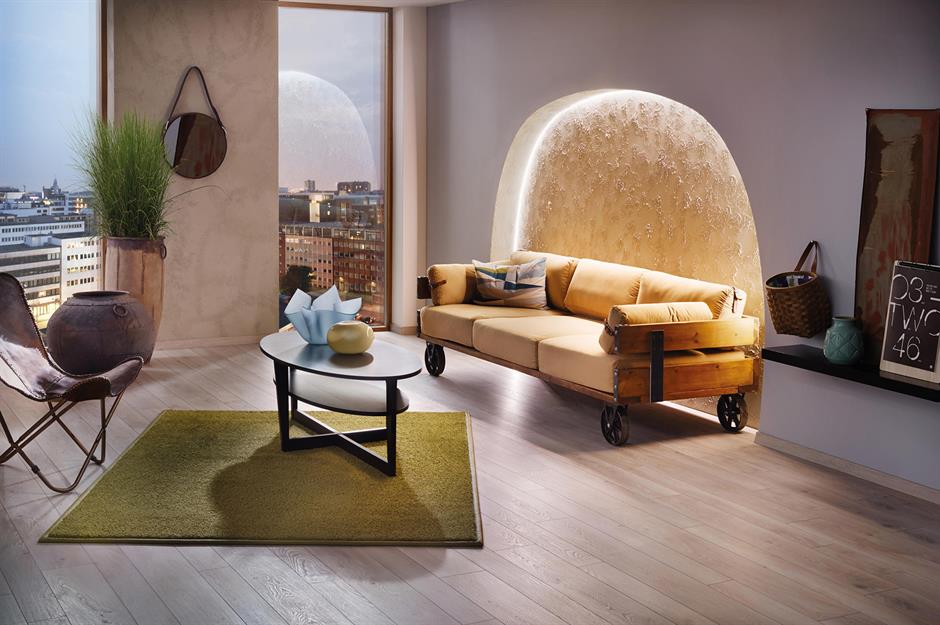 Led lights are the best! You can use them anywhere; corner of walls, ceiling, floor, canvas, any architectural design on the wall… Possibilities are endless. And the best part is you don't need any professional help to apply it. Just buy, stick wherever you want and don't forget to change batteries! If you get tired, just peal it off! Best lighting ever!
Bigger is better
Bigger version of table lamp make you feel like Gulliver in the magical land! It is not only stylish, also useful to. Let's admit it, it is really hard to find these combinations in these days. You can add your own style, color and even design! You just need a big, really big table lamp, that's it.
For love birds.

Maybe that's not he most romantic lighting idea, but sure has unusual style and that was our goal, right? Doesn't matter if you go by Gothic, or something more extravagant, a bird lamp is just what you need! Not only bird, you can have different animal lamps and make your own ethical and "enlightening" zoo! Just kidding… Or not?
Bring back that glam!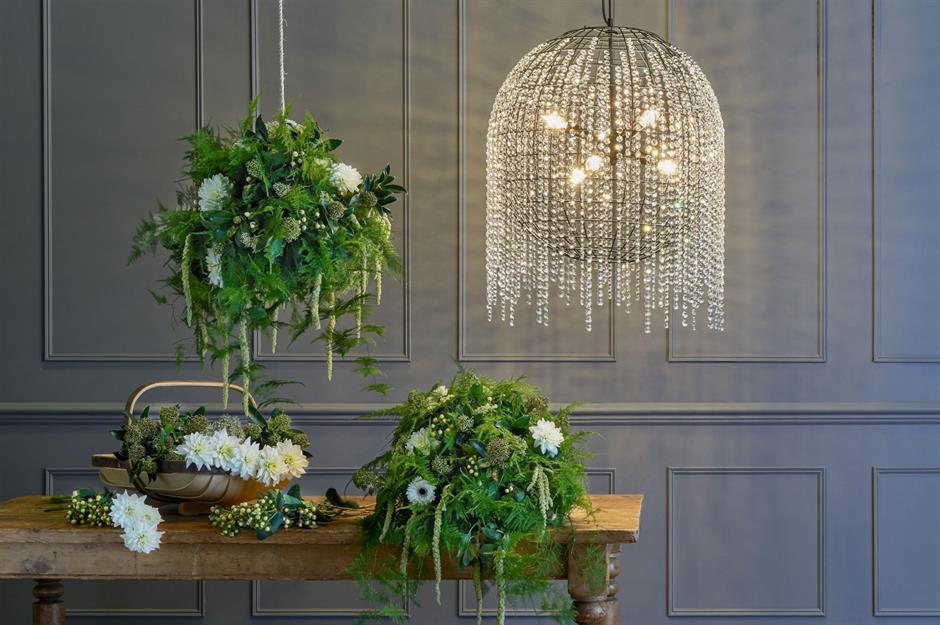 İn these days everyone about to be modern, simple, minimalist… but sometimes we need that old glam, bling, diamonds, crystals.. Oh boy, a big, shiny crystal pendant lamp will turn your living room something else! You just need to be little brave and bold. Don't forget, crystals are home owners best friend!
Call 1920-ties,they forget their lamp here!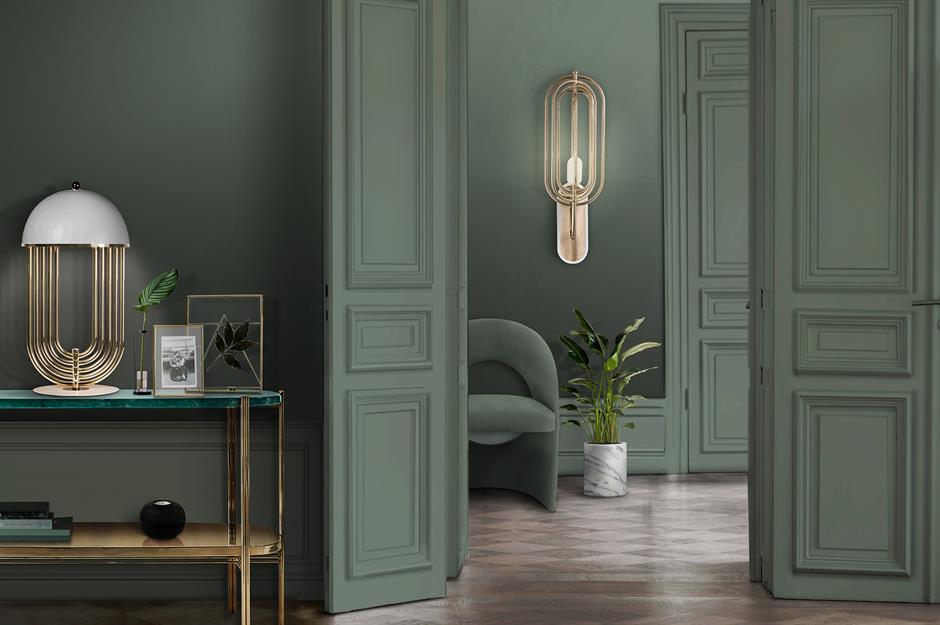 Even craziest design of modern age can't be compare with boldness and uniqueness of art-deco Era. It has everything in it. Curves, gold, dark colors and of course, lighting. If you love brooches and monochrome in the same time, then you definitely should go with art-deco!
Little bit fairy dust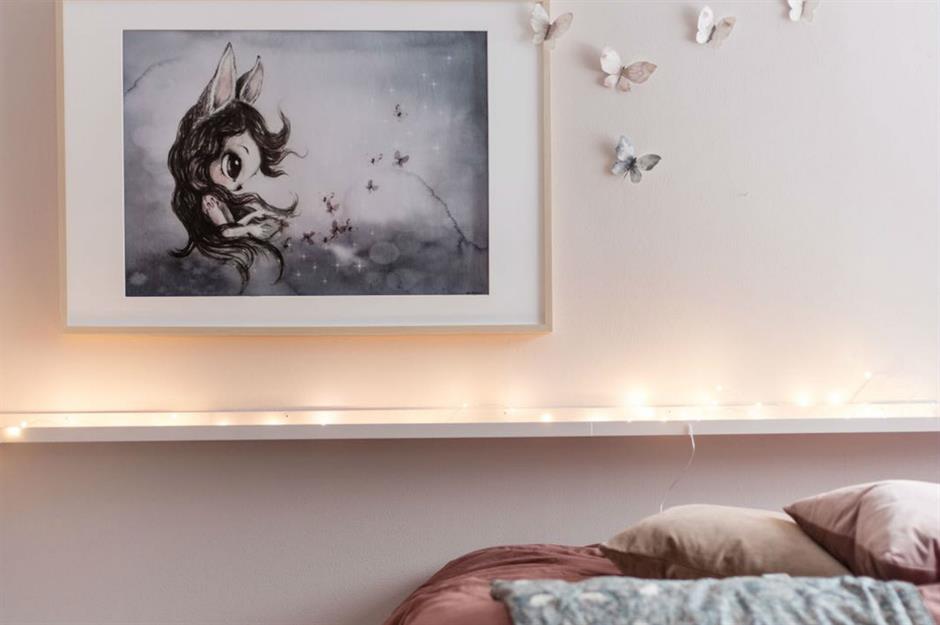 Everyone need little bit magic now and then. Why not make your living room that magical place? It is very convenient and cheap! Just get some long light and lay them down on shelves, frames or bookshelf - make your own magical corner. And it is great for instagram pictures too!
Tesla would be proud with you!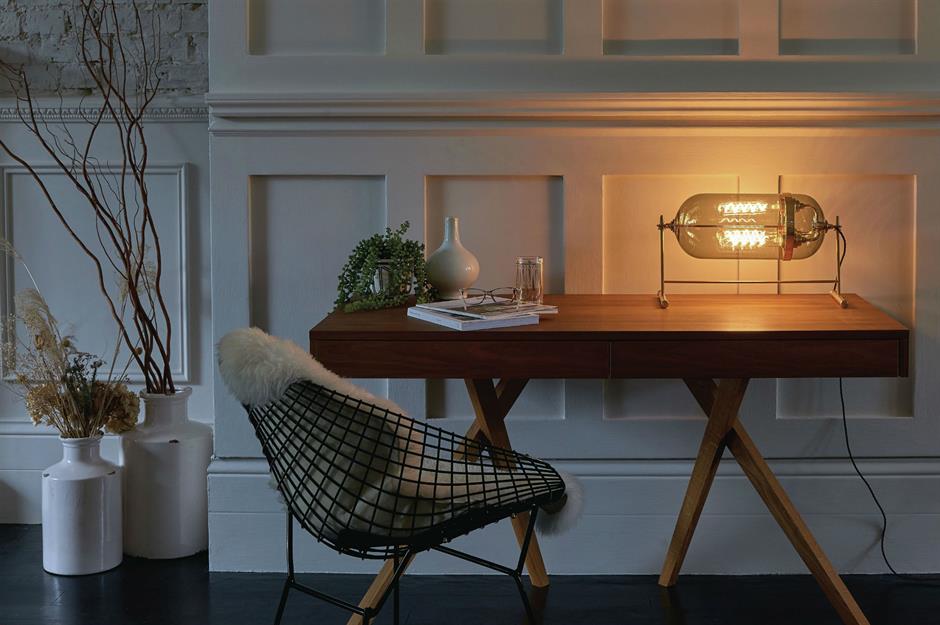 an antique lamp can make your all worries go away… Okay, maybe we little wrong here, but look at it! Just look! Even in the picture it feels like you are an inventor who just will come up some an idea that will change the world forever! Sure, that lamp will change your living room forever! And the best part, you don't even need to buy it. Ask for neighbors, or someone really old, they surely want to throw away something like this. Of course, if they didn't see this article… cross the fingers!
Even your lightings are smart now.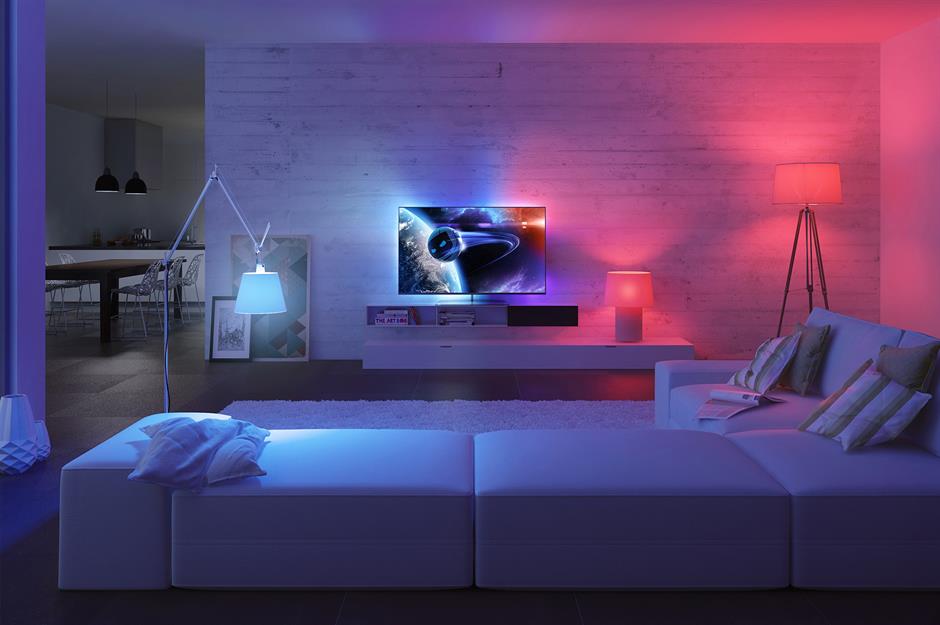 It is not those old times when we run across to room after turning off ligts. Everything is smart even our lights! Just connect these Led light to your smartphone and you can change its color, brightness and etc. Almost your own, little disco room, baby! Good for home parties and romantic dates… Chose your mood!
Freelancers - you have your own lights too!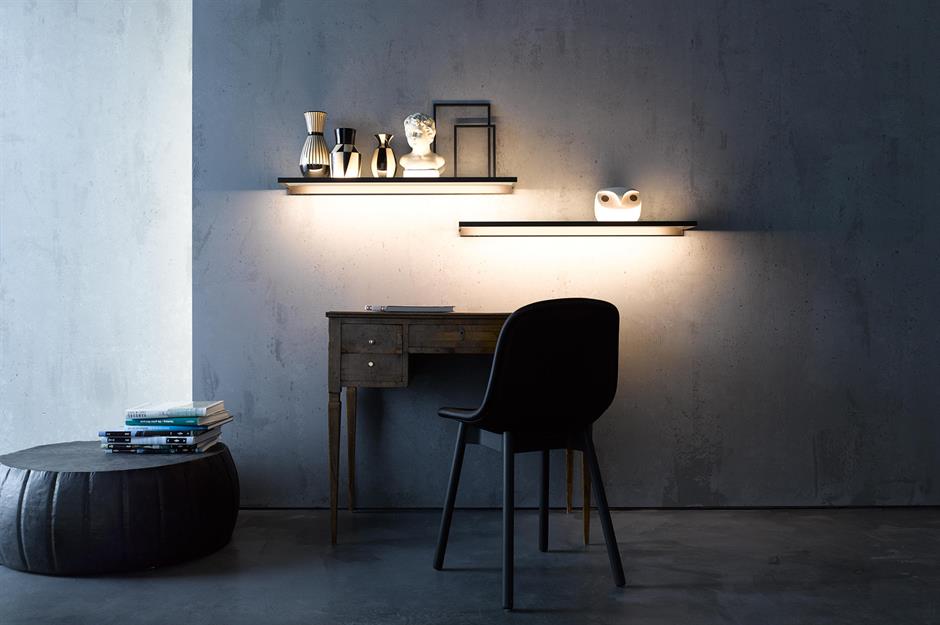 For some of us, our homes can be also an office. Then we have to choose our inventory carefully. These illuminated shelves are the best for home workers and book lovers. It can be your reading light, working light or just element of design - tasteful and convenient - what else do you need?! Ahh, I want it already…
Take me to the moon…
Maybe not anyone lucky enough to go to the moon, but anyone can have moon in their home! That pretty lamp will be great conservation started!
- Ahh, so pretty! Where did you get it?!
- Thank you! It is really funny story…