World's cuisine for every occasion
There is a big, delicious world out there…
Our beloved planet occupied by various countries and cultures. Each of them has their unique cuisine. Of course, every person loves their homelands cuisine most, but we should try to explore this word on every aspects. Let's start with cuisines – which cuisine is the best for which occasion?
For Sunday family breakfasts – Turkish breakfast
Breakfast is the most important meal of the day, we get it. But which breakfast - it is the question. Turkish breakfast, also known as "serpme kahvalti" is basically combinations of bunch of breakfast foods. Do you like sunny side up eggs? Has it. Prefer jam and toast? In it. Want some pastry? Just name it! Don't forget cheese, salami and fresh vegetables! Perfect for long and joyful family breakfast time!
For snack time – Japanese snacks
When we talk about snacks, Japan probably is not the first country came to your mind. However, it has spectacular snacks! Just look at these KitKat – bet, you did not even know these flavors exist! Japan is known for their cute and big variety snack choices. There is DIY candy hamburgers to dries squids as snacks. If you wanna be start of the party, bring with you bag of Japanese snacks.
For business luncheons – Norwegian lunch
Norway is known and love by anyone! This small, cute and very quiet country has different cuisine rest of the world. It is very nutrition based no extra oil and spice needed – almost plain. Just meat, potatoes and gravy is enough. Perfect for business lunch. You won`t ruin your shirt with dripping sauce again.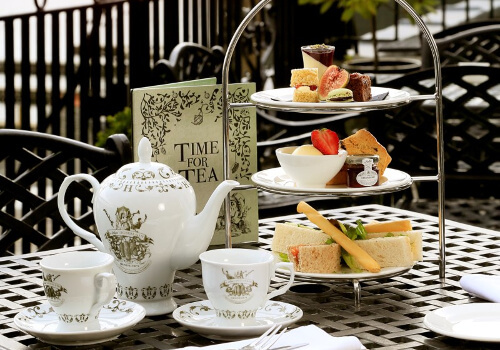 Teatime – England's 5pm tea!
A cup of tea can change your mood immediately! Tea is not only a beverage, it is an excuse to sit with your friend and talk about others. I mean, no matter how fancy is the tea table is, you still gonna talk about others, we know it. England`s tea table rich with small sandwiches and pastries.


Family dinners – Italian
Italian cuisine is best for big families. It has everything you like – pizzas, pastas, bruschetta, meatballs and lots of more. Perfect when you have all your family around a dinner table and you all enjoying food. Delicious, saucy and spicy! Also, easy to make for more people.

For romantic ambiance – French wine.
French wine is perfect for romantic ambiance and almost French everything goes with it. It can be perfect cheese plate and charcuterie board or simple fondue – just delicious! If you need to spice things up, get some chocolate strawberries! No one can resist them…
Smells like Nana`s home – Indian comfort foods
Indian cuisine seems to there for being comfort food of the world. It has perfect amount of spiciness you need. Also great variety of vegetarian and vegan food – perfect, huh? When you miss your home you can order or make one of Indian foods – it will cheer you up immediately.
When you need that extra calorie – King of unhealthy food – US
It is hard to tell if US has an unique cuisine, but it definitely has signature in the world`s cuisine. American burgers, fries, chicken – basically, all fast food known by the world. It is easy to burchase, cheap and quick to consume. Perfect for lazy and very hungry days!